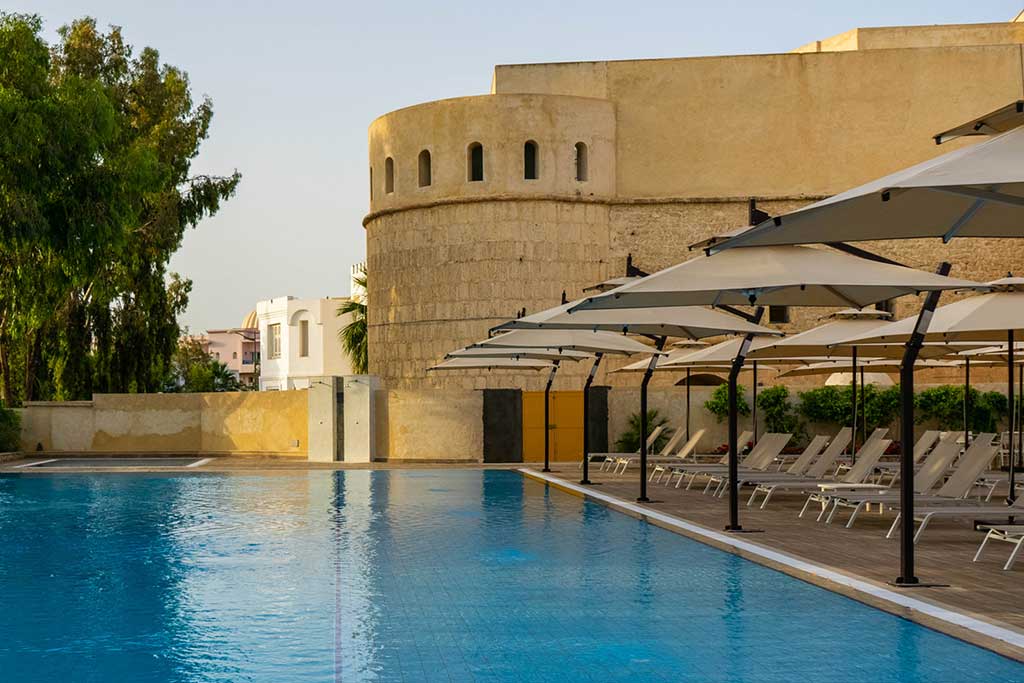 At Diar Lemdina summer and serenity rime with the Pool House, the new hangout place! Set in the charming décor of the medina of Yasmine Hammamet, the new laidback pool lounge at Diar Lemdina is the perfect place to unwind and enjoy everything from sunbathing to dining and special entertainment. Do you have to be a resident at the hotel? Not at all!
The Pool House provides an ideal alternative escape during the summer. Delicious snacks, juicy grilling, international dishes are all yours to enjoy along with a range of refreshing drinks, while relaxing on the sunbeds next to the pool.
Designed for entertainment, meant for the best, the Pool House is a cool lounge whose main ingredients are: atmosphere, food, staff, menus and events. The menus are prepared to offer the best cuisine experience, the atmosphere is cosmopolitan yet relaxed.
Blend the energy of the summer with special flavors and indulge your thirst with exotic drinks prepared in a vibrant scenery.
Eat.Dance.Love.Diar Lemdina